RESTORE LOUISIANA
Featured Project
Project Spotlight:  Restore Louisiana Homeowner Assistance Program
Over the years, The Gibbes Company has amassed a great deal of experience in disaster recovery projects as well as state government work, so we were pleased to be called upon to partner with Restore Louisiana, the homeowner assistance program developed to provide aid after the devastating flood of 2016. As part of the team since its inception, Gibbes has worked tirelessly to help promote the program to homeowners to inform and encourage them to take advantage of the help that is available. This project is an example of the overall comprehensive management we offer our clients, including strategic consulting throughout the process, along with creative work, event support, public relations, and more.
TV ad developed by Gibbes that ran on television throughout the state of Louisiana.
Gibbes developed videos that were used on social media and in assistance centers to give homeowners more information about the program.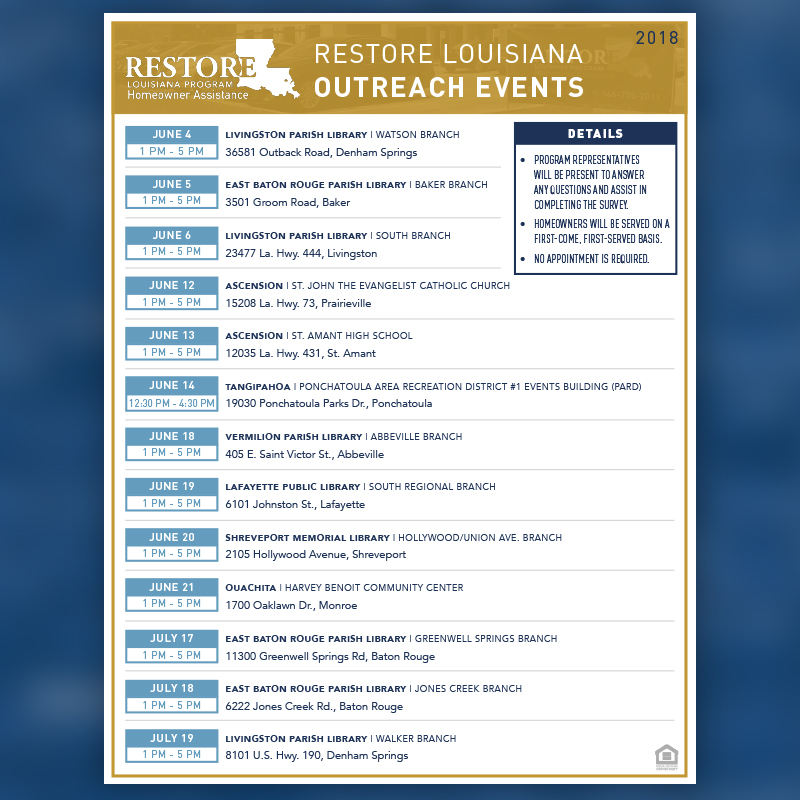 Gibbes planned and managed over 40 homeowner events throughout the state of Louisiana, including site selection and coordination and on-site event management. 
As the program progressed, Gibbes began interviewing homeowners who had completed their repairs and filming them in their restored homes. These spotlight articles, photos, and videos were featured on the program's website and social media pages.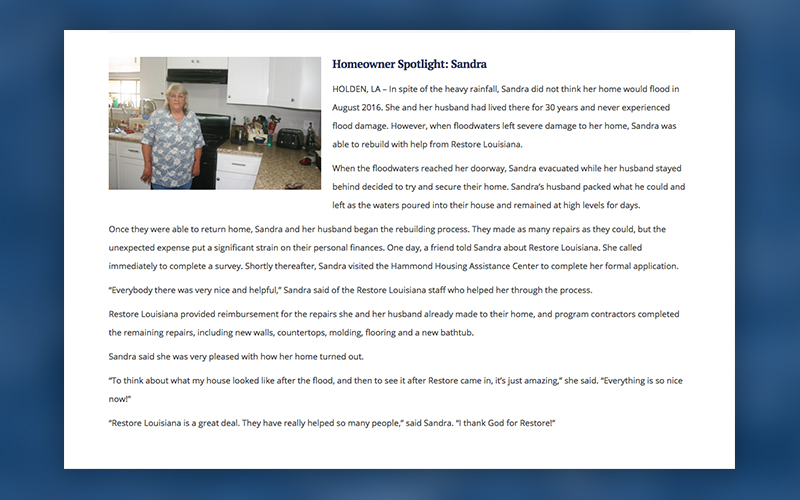 Branding includes all forms of traditional advertising. Make sure yours is consistent in design and message.
Our websites are easy to navigate, visually appealing, and optimized for search engines.
The best way to reach your audience regularly and cost-efficiently is through digital ads and social media.
Let's TALK ABOUT YOUR
LATEST PROJECT!
Use the form below to get in touch with us. We want to hear from you!